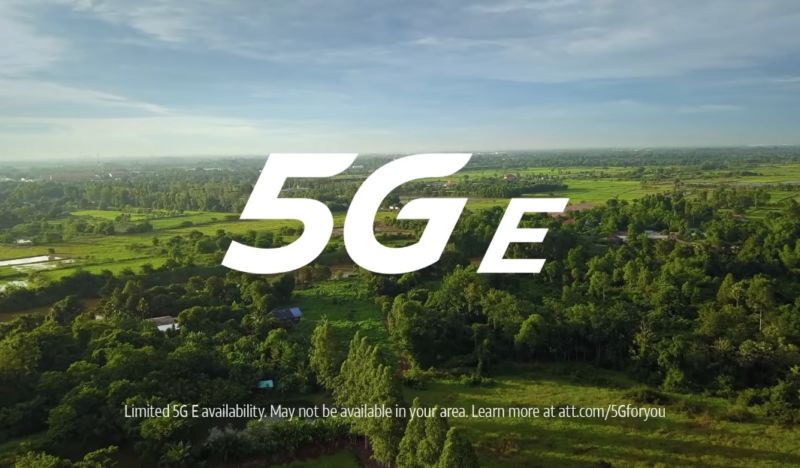 Sprint is warning customers not to be fooled by AT&T's "fake 5G" claims.
One month after suing AT&T, Sprint took out a full-page ad in the Sunday New York Times to spread the word that AT&T's "5G E" is really just 4G. The ad takes the form of an open letter and begins:
Dear wireless consumers,

While Sprint is working hard to deliver mobile 5G and the first 5G smartphone in the US, AT&T is hard at work trying to convince you that they already won the race to 5G with something they call "5G Evolution." That is simply untrue.

Don't be fooled. 5G Evolution isn't new or true 5G. It is fake 5G. They would love for you to believe they are different... better. The truth is AT&T is simply offering customers a nationwide 4G LTE network just like Sprint and all the other major wireless carriers. It's not 5G.

We filed a lawsuit against AT&T demanding that they immediately end their false and deceptive marketing campaign.

AT&T seems to be delighted by the depth and breadth of their deception. AT&T admitted that the company's 5G E advertising is strictly a narrative to outline how they want the world to work—not a reflection of today's reality.
Sprint's open letter repeated its own misleading claim that it needs to merge with T-Mobile in order to deliver a robust nationwide 5G network. Still, Sprint said it plans to offer "real mobile 5G in nine major metro areas" by this summer, regardless of whether the merger is approved.
Read 8 remaining paragraphs | Comments
------------------------------------------------------------------------------------ - Source: Read on Source Website...
Source Site: Biz & IT – Ars Technica
Link: https://arstechnica.com
Original-URL: https://arstechnica.com/?p=1471655