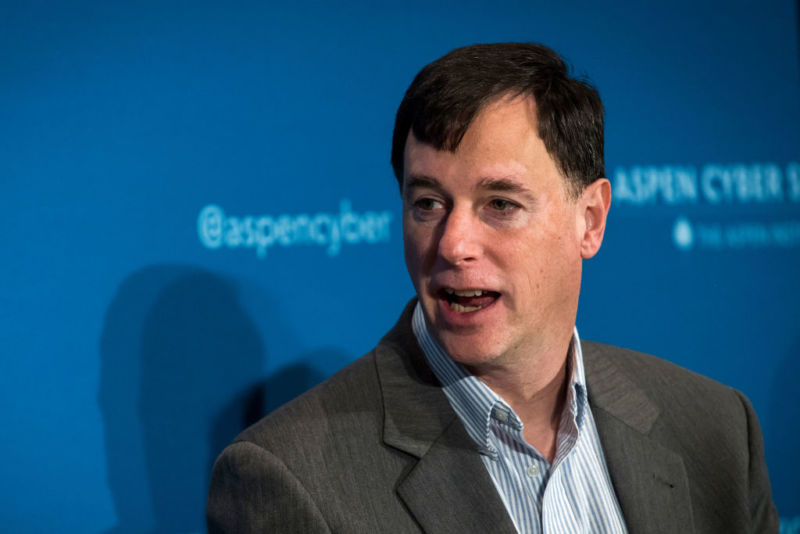 At an industry event in Hanover, Maryland last week, former National Security Council cybersecurity policy coordinator and acting Homeland Security Advisor Rob Joyce—now back at the National Security Agency as senior advisor to NSA Director General Paul Nakasone—warned that the US government needs to do more than just counter cyber attacks launched against the US. "We have to impose costs in a visible way to start deterrence," Joyce told attendees of a February 28 Armed Forces Communications and Electronics Association (AFCEA) chapter meeting, according to a report by CyberScoop's Sean Lyngaas. "We have to go out and try to make those operations less successful and harder to do."
Citing the WannaCry and NotPetya malware attacks (attributed to North Korea and Russia, respectively, by US intelligence), along with the Russian hacking and disinformation campaigns in the run-up to the 2016 US presidential elections, Joyce said that state-sponsored cyberattacks have been shifting from "exploitation to disruption." While electronic espionage continues, attackers have increasingly focused on doing economic damage to the US and its allies, he said.
Joyce spoke as President Donald Trump was bringing his summit with North Korean leader Kim Jong Un to an early close—and as North Korean hackers reportedly continued a 15-month campaign targeting US and European businesses.
Read 5 remaining paragraphs | Comments
------------------------------------------------------------------------------------ - Source: Read on Source Website...
Source Site: Biz & IT – Ars Technica
Link: https://arstechnica.com
Original-URL: https://arstechnica.com/?p=1467917